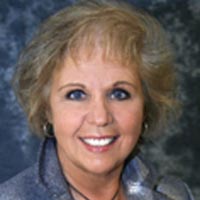 Arlene is currently working with Axxess Technology in Dallas, Texas as Chief Clinical Officer.  She is a frequently sought-after speaker in all areas of patient care quality, analysis, and administrative functions in the post-acute healthcare world. She is a Board Member and Vice Chair for the Association for Homecare/Hospice Coding and Compliance out of Gaithersburg, Md. She is a nationally recognized expert in the field of home health and hospice and frequently introduced as "the most trusted name in home health care."
With more than 40 years of nursing experience, Arlene previously co-founded regional multimillion dollar Medicare certified home health care companies, hospital based homecare and hospice companies, and transitional care programs. Early in her nursing career she combined her clinical knowledge with her homecare/hospice interests and began working as a consultant in the homecare and hospice field in 1986.
Her working career has included direct patient care progressing to clinical management oversight, executive level operations in hospitals and post-acute care settings, risk management in multiple health care settings, transitional care management, as well as,  providing strategy for organic growth and acquisitions across post-acute settings.
The current focus of public speaking, training and consulting include, but is not limited to, newly released Conditions of Participation, Face to Face strategies, Pre-Claim Review, Home Health Grouping Model, OASIS 2; Star Ratings in homecare and hospice; functional improvement in patients in the home, the reduction in hospitalization and other significant changes we should expect in the near future.
Arlene currently leads innovative change across the health care continuum.  She has developed and implemented a multiple post-acute care programs working closely with multiple hospitals, homecare and hospice agencies, Accountable Care Organizations, etc.  On a daily basis, these post -acute programs positively impacts the high quality care delivery while spending health care dollars wisely.  Arlene's energy, dedication, and passion continue to positively change the post-acute world of health care.