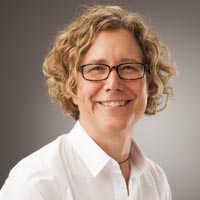 Dr. Morgan is Board Certified in Hospice and Palliative Care as well as Geriatrics. She is also a co-owner of Hospice of New Mexico. Beth started a house call practice for home-bound elderly in 2007 and grew her practice successfully over the years. She has served as a Medical Director and Associate Medical Director for several hospices in the Albuquerque community.
Recently, Dr. Morgan transitioned her practice to a palliative care practice and has been a leader and innovator in her community in promoting palliative care. Her expertise and knowledge in starting and operating palliative programs has assisted local hospitals reduce hospitalization for a very vulnerable population by helping people stay safe, secure and independent at home.
Her leadership at Hospice of New Mexico has evolved the organization into a leading care organization for palliative care and hospice. Her ability to work with hospitals, insurance companies, community physicians and other health care organizations in the area of palliative care has not only assisted Hospice of New Mexico serve more people but has advanced her organization into a valued resource in the community.
Dr. Morgan collaborates with Hospice Advisors to assist clients in developing, operating and growing their palliative care programs.
Many Care Providers Fail to Reach Their Potential
Discover how we can help you achieve your goals