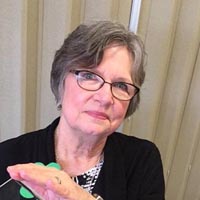 Karen has over 40 years of Hospice experience specializing in the areas of compliance, regulation, documentation, and risk management. Her experience spans working for both hospital-based hospices and community end-of-life organizations. Karen's experience in helping organizations got through the startup process from the 855 A's, through credentialing though JACO and CHAP, and installing quality control processes.
Ms. Dropping has worked for seventeen years at the largest not for profit hospice in the state of Michigan and held many positions during her tenure. Her last positions include Director of Organizational Integrity, Corporate Compliance Officer, and HIPAA Privacy Officer. Her specialty is hospice, but she also has experience in home health, home infusion pharmacy, durable medical equipment and private duty. She has broad experience in quality and process improvement, policy development and implementation, training, coaching, mentoring, and team building. She is an excellent facilitator and presenter.
Hospice Advisors is very fortunate to have Karen on our roster as every hospice organization needs to keep a balanced approach to growth, operations, and compliance. Hospice Advisors is lucky to have Karen focusing on our compliance and regulatory issues.
Many Care Providers Fail to Reach Their Potential
Discover how we can help you achieve your goals