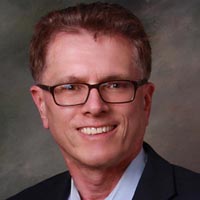 Kurt Kazanowski is a native of Detroit Michigan and has over three decades of experience in the field of Health Care; and has been in hospice and home care since 1999. Kurt is the Founder of Hospice Advisors and Managing Partner. He received his bachelor's degree from Mercy College of Detroit, Masters from Wayne State University, and practiced as a public health nurse for many years. Today, Kurt is the owner of two successful personal care home health companies- one in Michigan where he lives and the other in Moscow, Russia.
Kurt has a passion for helping health care organizations develop the necessary strategies to improve service delivery, grow market share and enhance profitability.
Kurt has worked with hospital executives, hospice providers and home care companies in the areas of business development, strategic thinking, sales and marketing, as well as executive leadership.
In his 30 years as an executive leader, Kurt has acquired a specific set of skills and competencies in creating and executing mission and business objectives, strategic development, referral, growth tactics, merger and acquisitions, physician relations, forming strategic partnerships between hospices and hospitals, and is an authority in functioning as a connector, facilitator and networker.
Mr. Kazanowski speaks both nationally and internationally, as he values sharing his knowledge and experiences by providing valuable information to hospitals, hospice providers and acute care organizations, and how they can develop new business strategies and enhance service delivery- which benefits the community at-large.
Many Care Providers Fail to Reach Their Potential
Discover how we can help you achieve your goals